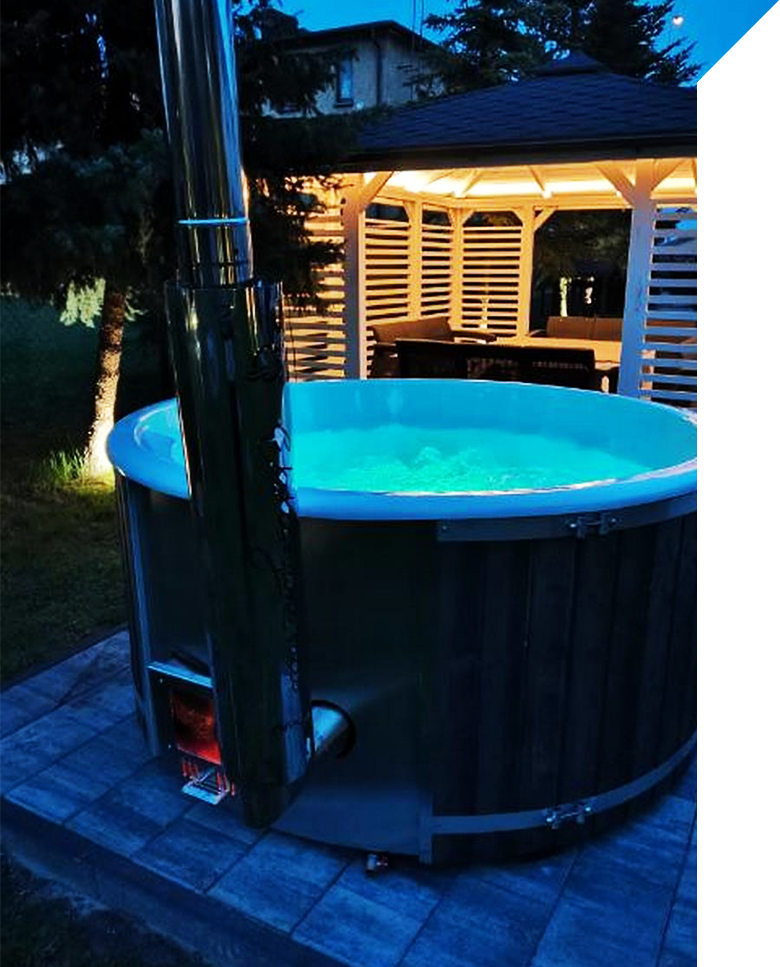 ---
EFRO SPA - manufacturer of exclusive garden tubs and saunas and recreational equipment in the pool industry.

---
We deliver our products in Poland and throughout the European Union. On the market since 2016. In addition, we provide professional advice and consulting and implementation of projects related to the pool industry.
Garden tubs and saunas are made with attention to every detail and with the best materials as agreed with the customer. Each service is priced individually and is tailored to the recipient. For our products we give a full guarantee.

All interested are welcome to contact and cooperate.
1

we are a manufacturer of exclusive garden tubs
2

we are a manufacturer of exclusive saunas
3

4

5

product components are products of renowned companies
6

short terms of order execution
7

8

9

many satisfied customers, many of whom have already come back for more 😊
OUR OFFER

---
Wieloletnie doświadczenie w branży oraz zdobyte na przestrzeni lat umiejętności pozwalają nam tworzyć projekty, które są doceniane przez naszych klientów. Ekskluzywne balie to propozycje, które mogą być w pełni dostosowane do Twoich wymagań. Podążamy za rozwijającą się technologią i wciąż poszerzamy naszą ofertę o nowinki techniczne. Sauna na zamówienie wykonana przez firmę EFRO to gwarancja użycia w procesie produkcji najlepszych materiałów od cenionych w branży dostawców.
Marzysz o własnej przestrzeni odpoczynku i komfortu? W EFRO znajdziesz klasyczne, jak i nowoczesne koncepcje, które umożliwią Ci relaks w domowym zaciszu. Balia na zamówienie może być wyposażona w oświetlenie wnętrza oraz system audio, które zbudują szczególny nastrojowy klimat. Dostępne w ofercie ekskluzywne sauny z pewnością umilą nie jeden wieczorny lub weekendowy odpoczynek.
Serdecznie zapraszamy wszystkie osoby zainteresowane dostarczanymi przez nas nowoczesnymi i ekskluzywnymi saunami oraz baliami do kontaktu i składania zamówień.
---